A Workshop on: Countering the 9 Obstacles by Char Tara Albert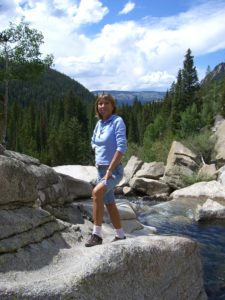 On the road to self-empowerment and ultimately, enlightenment, we encounter the 9 obstacles as detailed in the Yoga Sutras by Patanjali, an ancient text from India. First, we engage in a discussion to understand clearly the nature of these obstacles, how they tend to appear in our minds and manifest in our lives. While there are many ways to counter the effects of these obstacles, in this workshop we apply wisdom both from the yoga tradition and the Enneagram* personality system. Through the practice of intention, asana, chakra toning and breathing practices we will connect to the 9 Enneagram essential qualities that counter the 9 obstacles to Yoga thus gathering the power and presence needed to light our path and clear the way.
The 9 Obstacles to the State of Yoga or Union of Body and Mind are:
Doubt
Complacency
Arrogance
Lethargy
Disease
Laziness
Distraction
Backsliding
Impatience
These Obstacles are countered by the 9 Essential Qualities:
Strength
Peace
Truth
Love
Energy
Beauty
Wisdom
Connection
Joy
WaveDancz™ Transformative Movement 
Yoga Workshops – 2.5 Hour: $25 per person                                                     
Private Sessions – 1.5 Hour: $70 or $80 for 2 people
Phone Consultations Rates available upon request
Vero Beach, FL Group Classes – email for info.
Email Char Tara  or use the Contact form